Tascosa High School


Class Of 1971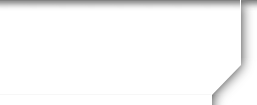 In Memory
Tim Arterburn
Timothy "Tim" Arterburn was a one of a kind eccentric man. Tim passed away 'just how he would have wanted' sleeping peacefully on the couch on February 17, 2022 at the age of 70.
Tim was preceded in death by his father W.H. (Dub) Arterburn and mother Delilah Arterburn, brother Jimmy Arterburn, brother David Arterburn, and daughter Jennifer Arterburn. Survived by brother W.H. (Buddy) Arterburn, Sister in law Shirley Arterburn, daughter Ashley Brown, son in law Jason, son Caleb Arterburn, 8 grandchildren Josh & Dancee, Kenzee, Sarah, Will, Gentry, Jax & Cree and 3 great grandchildren Landree, Beck & Collins.

Tim absolutely loved his grandchildren and great grandchildren who called him Pampaw. And because Pampaw was the most excellent couch napper, his grandchildren always pranked him good, usually with makeup and hair dos.

He had it comin' though. Little Timmy was always exploring nature and the things he found he would stick in his pockets. One day his mother was cleaning out his pant pockets and found a dead frog!

Tim loved visits over coffee, the outdoors, fishing, the smell of pine trees, the Fourth of July and his dog Baby Biscuit. He was a hard worker and a jack of all trades. Great at home remodeling, cooking, gardening and was always busy helping out his friends and family with anything. He had a big heart for helping people in need and welcomed anyone into his home to stay.

Tim was also welcomed and loved by many. He often spent holidays with several different families. Just being himself, he was hilarious. He couldn't hear very well, talked really loud and was always mishearing. One time he thought he heard someone say News Channel 10 was at the door!

His carefree spirit influenced how he dressed and his simple mobile way of living. He was often confused as a homeless man with a dapper hat and was ready to go wherever life took him. But yet he often thought of the future and wanted his kids and grandkids to be set with some type of family business and told people when he died he wanted to be sprinkled over his pond.

His friends and family will best honor his legacy by taking care of people and living an authentic life.
Tuesday
February 22, 2022
11:00 AM
Cornerstone
505 S. Tennessee
Amarillo, TX 79106