Tascosa High School


Class Of 1971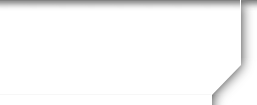 In Memory
Raymond Darrell Bryant
Raymond Darrel Bryant, 65, of Amarillo, Texas passed from this life Sunday, January 21, 2018. Family and friends will celebrate his life at 2:00 pm, Wednesday, January, 24, 2018 in Hillside Christian Church West Chapel, 6100 S. Soncy Road with Mike Nuthman officiating. Burial will follow in Memory Gardens Cemetery. Arrangements are under the personal care of LaGrone Blackburn Shaw Funeral Directors, 8310 S. Coulter Road.

Darrel was born on May 25, 1952 in Pampa, Texas to Raymond L. and Ella M. Bryant. He moved to Amarillo when he was young and graduated from Tascosa High School. He honorably served his country in the United States Army. On April 3, 1976 , Darrel married Becky J. Barker in Amarillo. For 38 years he loyally worked for A-1 Electric as an electrician and Estimator before retiring in 2014. Darrel enjoyed camping, fishing, gardening in his backyard, and his two dogs Sophie and Josie. His greatest love were his wife, children, and grandchildren.

He was preceded in death by his parents.

Survivors include his wife of 41 years, Becky Bryant; daughters, Tiffany Gress and husband Bobby and Nicole Cox and husband Ross; grandchildren, Tyler and Braden Gress; Peyton, Brennan, Hope, and Asher Cox; brother, Danny Bryant and wife Shari; sisters, Pam Nicholson and husband Bob and Brenda Sewell and husband Richard; and numerous nephews, nieces, cousins and in-laws.