Tascosa High School


Class Of 1971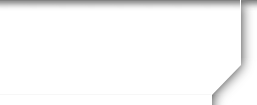 In Memory
Richard Terry Gilmer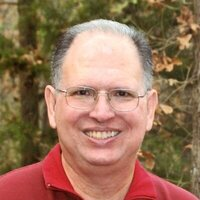 Reverend Richard Terry Gilmer passed away on April 29, 2020 at Paris Regional Medical Center in Paris, Texas. He was born August 11, 1953 in Amarillo, Texas
Richard is survived by his very close, adoring and loving daughter Nancy Gilmer Dingman, son in law Dillon D. Dingman and grandson Derek Dash Dingman of Clermont, Florida. He is also survived by his very close and loving brother Lee Kessie Gilmer and sister-in-law Cynthia Gilmer of Frankston, Texas; a nephew Shawn A. Gilmer and wife Jamie of Bridge City, Texas; a niece Shannon Gilmer of Eugene, Oregon; a niece Mehriban Gilmer and nephew Andrew Henry of Frankston, Texas; a great nephew James Alexander Gilmer of Beaumont, Texas and a great niece Vanessa Groff Eugene, Oregon.
Richard is also survived by his loving friend and mother of his children, Beth Brown Gilmer of Paris, Texas; the grandmother of his children, Betty Landers of Paris, Texas and aunt of his children, Genia Landers, of Terrell, Texas - along with many other dear family members and friends.
Richard was preceded in death by his infant daughter, Kara Rene' Gilmer (11/9/1991), his parents H. Wiley Gilmer Jr. and Ruth Kessie Gilmer; his maternal grandparents Roy and Elizabeth Kessie, paternal grandparents H.W. and Nancy Gilmer and the maternal grandfather of his children, Gill Landers, Jr. of Roxton, Texas.
Richard graduated from Amarillo Tascosa High School in May 1971. He continued his education graduating from McMurry University in Abilene, Texas. Richard had lots of fun things to tell about the KIVA Birds Club he was in during his undergraduate years at McMurry. Richard had to sit in a tree during initiation and sing out - "Hoot-Hoot"!
Following graduation from McMurry, Richard attended Perkins School of Theology at Southern Methodist University in Dallas, Texas. During this time, he served Methodist churches in New Mexico; First Methodist in Midland, Texas; and the Roxton, Texas Larger Parish.
Richard completed his seminary education at Austin Presbyterian Seminary in Austin, Texas in May of 1987. He pastored at First Presbyterian Church in Rusk, Texas from 1987 - 1990; First Presbyterian Church Paris, Texas from 1990-1996 and Northwood Presbyterian Church in Texarkana, Texas from 1996 - 2006. Richard retired from full time ministry in 2006. Richard served on many Presbytery Committees during his years as a Presbyterian Minister in Grace Presbytery and Presbyterian Church of U.S.A.
When Richard was growing up in Amarillo, he was a member of Polk Street United Methodist Church. He was highly active in Sunday School as a child and youth group as a teen. He was also a DeMolay – an organization consisting of young men between the ages of 12 and 21 that strives to help young men become great leaders and citizens of their community. Richard achieved the rank of Master Councilor, the highest rank attainable. He also played Amarillo Youth football, basketball and played on his junior and senior high football teams.
Richard was a trophy winning dad to Nancy! He was always there for her - football games watching her march in the band; basketball games; soccer games; church youth presentations; dance recitals at the Perot Theater in Texarkana. She was the light of his life! Derek, his beautiful grandson only added more
love in his heart. Derek visited Richard last Christmas. Richard gave him a Buzz Lightyear toy. Derek loves the toy Papa gave him so much - he sleeps with it and plays with it during the day. Richard loved his family.
Richard loved his dogs! He had many - but Mr. Copper Fox (a corgi) was his favorite. Copper followed Richard around or laid on a table beside Richard's recliner. Copper preceded Richard in death 3 years ago. At Richard's choice, Copper is buried in a friend's rose garden.
To celebrate Richard's life - services will be held at the Fry and Gibbs Chapel in Paris, Texas on Tuesday, May 5, 2020 at 2:00 PM. Due to the corona pandemic, seating in the chapel is limited to 25 people. The staff will help you be seated safely. The service will also be streamed live on Fry and Gibbs Funeral Home Facebook Page.
The family is so grateful to Paris Regional Medical Center for caring for Richard during the last three days of his life on this earth. Richard's family could not be with him at the hospital due to regulations associated with the coronavirus pandemic. The nurses and staff were with Richard as he passed away. The family is so appreciative of your extra care you gave when we could not be there.
If desired, memorials may be made to the Lamar County Humane Association, 300 Clement Road, Paris, Texas 75460.