Tascosa High School


Class Of 1971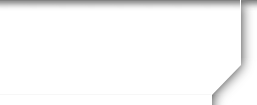 In Memory
Dan Jenkins
Dr. Daniel Gordon Jenkins, 63, of Amarillo entered into his heavenly life to join brother, Tim, and Mother, Betty, on September 8, 2016.
Services will be held on Tuesday, September 13 at 11:00 am at First Baptist Church with Dr. Howard Batson officiating. A private burial will be held in Llano Cemetery. Arrangements are by Boxwell Brothers, 2800 Paramount Blvd.
Dan was born on April 10, 1953 in Oklahoma City to Betty Gay and Dale Gordon Jenkins. Dan spent his early years in Oklahoma City until the family moved to Amarillo in January of 1967. He graduated from Tascosa High School in 1971, continuing his studies at Amarillo College the following year where he served as President of the Student Body. After 3 semesters at Amarillo College, Dan went on to attend The University of Texas at Austin, where he received a Bachelor of Arts with Honors in Biology in 1975. He continued the pursuit of his lifelong passion for medicine by enrolling in The University of Oklahoma School of Medicine, becoming a Doctor of Medicine in 1982.
Upon moving back to Amarillo to begin a storied career caring for the people of the community, Dan agreed to do something quite extraordinary. He went on a blind date. That night sparked a faithful courtship of Dena Farwell. A match forged in heaven, Dan and Dena married in Amarillo at Polk Street Methodist Church on September 10, 1983. The two went on to build their life together in Amarillo and raise 3 loving and inspired children: Jennifer, Danny, and David Jenkins.
Dan served as Chief Resident for Texas Tech University Health Sciences Center (TTUHSC) in Amarillo, TX from 1983 to 1986. During the 1986 academic year, he taught as an Associate Professor of Internal Medicine for TTUHSC. The following year, Dan began working for Amarillo Veterans Affairs Health Care System where he served through September 2016. From 1987 to 1993, Dan ran Amarillo Internal Medicine Associates, a private practice. From August of 1990 to present, Dan served as Medical Director of Baptist St. Anthony's Hospice of Amarillo. From 2010 through present, he served as Hospitalist for Baptist St. Anthony's. In April of 2016, Dan co-founded Summit Hospice in Paris, TX. He was Board Certified in internal medicine and hospice palliative care and was recognized along with Dr. Randy Stewart as Hospice Doctors of the Year by the Texas Hospice Organization (THO). His life's work demonstrated the great passion he had for medicine, hospice care, and teaching the next generation of doctors.
Dan's accolades in the halls of the medical institutions were accompanied by his passion for his local community, his First Baptist Church family, and mission trips worldwide. He served both as a Deacon and Sunday School teacher for young adults where he always listened with an open heart and provided guidance to others from a boundless faith. Dan was called to reach across borders to serve the tired and weary. This calling propelled him to serve on missions in communities across Mexico, Brazil, Kenya, Honduras, Belarus, and Dominican Republic. Missions were not exceptions in Dan's day-to-day life, but rather crescendos in his lifelong concert of loving God by serving others.
To his family, Dan was a fountain of unconditional love and wisdom. He selflessly poured into the lives of his wife, children, and family. To Dena, he was a guiding light and the bedrock of a life filled with faith and joy. To Jennifer, he was the comfort and encouragement needed to pursue the impossible. To Danny, he provided the perfect picture of perseverance. To David, he opened a path of curiosity and bottomless kindness for others. For his parents, Betty and Dale, he worked every day to carry on a legacy of love and faith. To his sister, Sherri, he was the best big brother. He loved her family as his own and committed himself to ensuring their happiness. To his brother, Greg, Dan was a constant voice of encouragement and support.
Alongside his passions for family and serving God through his medical gifts were his many hobbies. Dan demonstrated athleticism from a young age and played varsity basketball for Tascosa High School. He also developed a love for the game of golf while working many odd jobs at Amarillo Country Club ranging from greens keeper to caddy. He achieved brief recognition as a professional golfer after a miraculous hole in one during an amateur tournament and passed along his love of the game to his children. Dan also spent one night performing on the stage of the New York Metropolitan Opera alongside his brother Tim. He never passed up a project in the yard, the chance to make his family laugh, or a long road trip through the night.
If you were to paint a picture of Dan, it would be expansive, vibrant, unpredictable and endlessly human. There would be light from the heavens shining through the mountains and people from every stretch of the world pouring their hearts out for their neighbors. Dan was a man of incredible depth whose talents ranged from an encyclopedic knowledge of internal medicine to the an uncanny understanding of human emotions. There were no problems too big or small for Dan. He was a healer. A fixer. A rock.
Dan was preceded in death by his mother and a brother, Timothy Dale Jenkins.
Survivors include his father, Dale; wife, Dena; a daughter, Jennifer Jenkins Moore and husband Andrew of Austin, TX; two sons, Daniel Austin Jenkins and David Gordon Jenkins of Basalt, CO; a sister, Sherri Allen and husband Gregg of Dallas, TX; a brother, Dr. Greg Jenkins and wife Ann of Amarillo; nephew Scott Jenkins and wife Jamie of Riverside, CA; niece Jessica Conn and husband Brandon of Ft. Worth, TX; nephews Ted Jenkins and Gregory Cade Jenkins of Amarillo, TX; nephew Clinton Allen and wife Ashley, niece Katie Bolner and husband Steve, and nephew Jake Allen, all of Dallas.
The family suggests memorials be sent to the following: First Baptist Church Missions, 1208 S. Tyler, Amarillo TX 79101; Young Life, Designate TX 27, 620 S. Taylor Ste N-1, Amarillo, TX 79101; and Olivia's Angels, 500 S. Taylor Unit 223, Amarillo, TX 79101.
Amarillo Globe-News, Sept. 11, 2016