Tascosa High School


Class Of 1971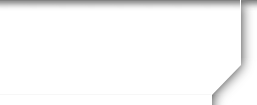 In Memory
Jay Allen Jones
Jay Jones died in 1989, an early victim of the AIDS crisis. Diagnosed in 1985, he lived for four more years,
an almost unheard of post-diagnosis life span prior to the advent of more effective drug regimens in the
early 1990's. At the time of his diagnosis, Jay was working on a Ph.D. in philosophy at Rice University—a
very appropriate pursuit given his talents as a debater and his interest in philosophical thought and
discussion. If anything good can be said to have developed from his illness and death, it is that his
struggle with the disease also resulted in improved end-of-life care for other AIDS patients. While at
Rice, Jay worked part time as a researcher for Dr. Earl Shelp, a Baptist minister and medical ethicist at
the Texas Medical Center in Houston. The two became good friends, and while supporting Jay during his
illness, Dr. Shelp found himself appalled by the plight of AIDS patients in general—particularly the
squalor and neglect that often marked their final living and dying conditions. As a result, he became one
of the first advocates for compassionate care for AIDS victims, and he founded Interfaith Care Partners,
a non-profit organization devoted to providing AIDS patients with adequate living assistance and
medical treatment. Thanks in large part to Dr. Shelp's support, as well as that of the new organization,
Jay received the best medical and social services available at the time. Those of us who knew Jay will
probably remember his intelligence, his skill in argumentation, his sense of humor, and his sense of fun.
Had he lived longer, I am certain that he could have been an inspirational professor and a significant
vcontributor to the study of philosophy. As a fellow debater, I have many warm memories of the fun
times the speech team had at tournaments all over the state. Jay certainly played a big part in those
experiences, and I am saddened not to be able to see him again. A link to a Texas Monthly article about
Earl Shelp and Jay is listed below.
http://books.google.com/books?id=2SkEAAAAMBAJ&pg=PA162&lpg=PA162&dq=earl+shelp+houston,+t
x&source=bl&ots=U1V3GUAApH&sig=GIjfHX7RHgzc_QoSp4_QOED2Gt4&hl=en&ei=5ynwTZLJKOSs0AHxj
qHyDA&sa=X&oi=book_result&ct=result&resnum=10&ved=0CFUQ6AEwCQ#v=onepage&q&f=false
Thanks to Haise Johnson Currie for this information