Tascosa High School


Class Of 1971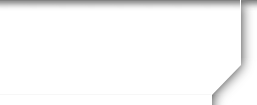 In Memory
Lora Martin (Roberts)

Lora Roberts
May 13, 1953 - September 15, 2016
Lora was born in Pampa, and grew up in Wellington. The family moved to Amarillo her sophomore year in high school. She graduated from Tascosa High School. She married Larry Roberts, Sr. in 1973. He preceded her in death in 2014. "Lollipop", as many people knew her, was a loving mother and Nanny. She was a friend to everyone she met, and never met a stranger. She had a beautiful smile and a warm spirit. She cherished her family and was very strong in her faith.

Survivors include her daughter, Misty Arnold and husband Dallas of Amarillo; 2 sons, Larry Roberts, Jr. and wife Leslie of Amarillo, and James Roberts and wife Lori of Canyon; 1 sister, Laquita Bowen of Wellington; 1 brother, Garry Martin and wife Kathy of Mountain View, AR; 6 grandchildren, Melissa, Axton, Dalton, Joshua, Makenzie, Katelyn; 2 great-grandchildren, Harmony, Hudsun.

The family requests donations be made to the American Cancer Society, 3915 Bell St., Amarillo, TX 79109.