Tascosa High School


Class Of 1971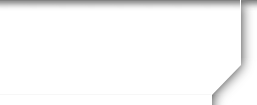 In Memory
Darrell Morgan
Gaylon Darrell Morgan
Posted: Sunday, September 16, 2007
Gaylon Darrell Morgan, 55, of Amarillo died Thursday, Sept. 13, 2007.
Services will be at 2 p.m. Monday at First Baptist Church Chapel with Dr. Howard K. Batson officiating. Burial will be in Memory Gardens Cemetery by Cox-LaGrone Funeral Home.
Mr. Morgan was born in Memphis and moved to Redding, Calif., as a young boy. He returned to Amarillo in 1970 and was a 1971 graduate of Tascosa High School. He worked in the heating and air business for many years, working for Howard's Mechanical as well as Scottco Mechanical. He loved the outdoors, hunting, fishing and training bird dogs as well as camping. He loved being a dad.
He was preceded in death by his dad, Darrell "Sonny" Morgan in 2003.
Survivors include two sons, Colten Morgan and Clay Morgan, both of Amarillo; his mother, Betty Morgan of Amarillo; a sister, Connie Douglass of Amarillo; and two grandchildren, Preston and Lance.
Amarillo Globe-News, Sept. 16, 2007