Tascosa High School


Class Of 1971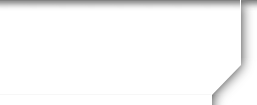 In Memory
Diane Roberts (Davis)

Diane "Granny" Davis
Posted: Monday, February 26, 2007
Diane "Granny" Davis, 53, of Amarillo died Friday, Feb. 23, 2007.
Services will be at 3:30 p.m. Tuesday in Llano Cemetery Mausoleum Chapel with the Rev. Arturo Meza of Blessed Sacrament Catholic Church officiating. Arrangements are by Schooler-Gordon Funeal Directors, 5400 Bell St.
Mrs. Davis has been a lifelong resident of Amarillo. She married B.J. Davis on Nov. 14, 1980, in Amarillo. She was a foundation of love and inspiration to her family and to the many others that knew her. At the Davis home, there was no such thing as a stranger. Her door and her heart were open to anyone that needed a shoulder to lean on. Diane enjoyed bowling with her family on the team Static Potential and was very proud of having scored a 300, the perfect game. She will be greatly missed by the many lives she touched.
She was preceded in death by her parents; and a son, Charles Gregory Elliott.
Survivors include her husband; a daughter, Taydawn Hawkins of Amarillo; three sons, David Ray Davis, Andrew Michael Davis and Jeremy Brandon Davis, all of Amarillo; seven grandchildren, Vanessa, Kelsey, Alex, Bruce, Daniele, Sidney, Spencer; and three brothers.
Amarillo Globe-News, Feb. 26, 2007