Tascosa High School


Class Of 1971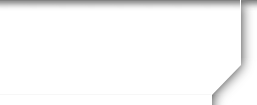 In Memory
Mary Stratton (Wands)
Tribute
On June 23, 2023, Mary Wands passed away peacefully.
The family will receive guests on Tuesday, June 27, 2023 from 5:30 PM until 7:00 PM at Schooler Funeral Home, 4100 S. Georgia. A memorial service will be held on Wednesday, June 28, 2023 at 2:00 PM at First Baptist Church, 1208 S. Tyler.
Mary was born on November 24, 1952 in Amarillo, Texas to Norma Vivian and Kawahu Abb Stratton. She graduated from Tascosa High School and went on to graduate Magna Cum Laude and full honors with a Bachelor's degree in mathematics, and a minor in art from West Texas A&M University.
Mary wed Sam Frank Wands on December 22, 1972 and they shared 50 years of marriage. She was a devoted wife, mother, grandmother, sister, aunt, cousin, teacher and friend. Mrs. Wands had a passion for teaching and touched the lives of many students throughout her career. She taught swimming lessons at the YMCA, CPR/First Aid at the Red Cross, Gymnastics, and high school math and science at West Texas Christian School, San Jacinto Christian Academy, and Amarillo Collegiate Academy. She also tutored various levels of students and volunteered as a campfire girls leader, church choir member, a children's Sunday school teacher, a camp nurse, and an artist.
Mary enjoyed many hobbies and activities such as racquetball, tennis, skiing(both water and snow), swimming, playing with her grandchildren, painting and drawing, playing the piano, building doll houses, gardening, playing card games, refurbishing furniture, playing with her monthly bunco group, and vacations filled with scenic drives and hikes with everyone. She was always cheerful, creative and generous. She loved her family dearly and was proud of each one of them. Among her favorite hobbies was watching her kids and grandkids' sporting events, recitals, and celebrating all their accomplishments.
Mary was preceded in death by her parents Norma Vivian and Kawahu Abb Stratton, and her grandson Ezekiel Meier.
She is survived by her husband Sam Frank Wands, her four children: daughter Shannon and husband Brian Meier of Sapulpa, Oklahoma, daughter Melinda and husband Isaac Bernal of Amarillo, Texas, son David and wife Erin Wands of Kansas City, Missouri, and son Jonathan Wands of Denver, Colorado; her siblings: George and wife Linda Stratton and Lori and husband Bobby Sizemore; her grandchildren: Sherilyn Meier, Lacey Meier, Shane Villagomez, Samuel Meier, Johnathan Bernal, Jacob Bernal, Amos Wands, Aspen Bernal, and Adeline Wands; several nieces, nephews, and cousins; her spoiled four legged child Lily; and her countless students whom she referred to as "my kids".
In lieu of flowers, donations can be made to First Baptist Church in care of The Loft.