Tascosa High School


Class Of 1971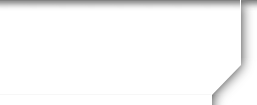 In Memory
Daniel Lee Wooldridge

Daniel Lee Wisdom (Wooldridge)
Amarillo
Posted: Friday, October 01, 2004
Daniel Lee Wisdom, 52, of Canyon died Tuesday, Sept. 28, 2004.
Memorial services will be at 10 a.m. Saturday at Will Rogers Range Riders Association. Arrangements are by Schooler Funeral Home, 4100 S. Georgia St.
Mr. Wisdom was born in Amarillo to M.C. and Addie Lee Wisdom. He graduated from Tascosa High School in 1971. He married Kathy Hagerman in 1997 in Amarillo.
He was engaged in the commercial roofing business in Panhandle for 30 years. He was involved with the Tri-State Fair and was president of the Golden Spread Chapter of the Texas Longhorn Breeders Association of America. Dan was very family oriented and was an avid horseman, steeped in the cowboy tradition of the Panhandle.
He was preceded in death by his parents; a sister, Carolyn; and a brother, Creed.
Survivors include his wife; a daughter, Rachel Roberts and husband, Darin, of Amarillo; two sons, Cole Wisdom and wife, Amy, and Jake Wisdom, all of Amarillo; two brothers, Tom Wisdom of Canyon and Clay Wisdom of Albuquerque, N.M.; and two grandchildren, Jackson and Kennedy.
The family suggests memorials be to Cal Farley's Boys Ranch, 600 W. 11th Ave., Amarillo, TX 79101.
Amarillo Globe-News, Oct. 1, 2004