Tascosa High School


Class Of 1971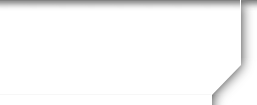 In Memory
Roddy York

Roddy Lynn York
Grand Junction, CO - Roddy Lynn York, 68 years old passed away in Grand Junction, Co at the Hospice Care center on May 18, 2021 after his long battle with cancer.
Rod was born December 31, 1952 in Amarillo, Tx to his parents, Elson Percy (E.P. or Rodney) York and Margaret Louise (Bearden) York.
Rod was raised in Amarillo, TX and graduated from Tascosa High School in 1970.
Rod married June Aloyse (Hastings) York on July 30, 1987 in Amarillo TX.
Between the both of them they blended their families and raised 4 children. Twila Atwood from Parachute, CO, Jo Lynn York from Amarillo, Tx, Mike Futrell from Twin Falls, ID and Lucas Jay York from Amarillo, TX.
Rod lived in Amarillo until 2015 when he and his wife moved to Post falls, ID. They then moved to Parachute, CO in July 2020.
Rod was loved by all who met him.
Rod is preceded in death by both his parents and grandparents. He is survived by his wife, June, his children and their spouses: Twila and Mike Atwood, Jo Lynn York, Mike and Dusty Futrell, and Lucas Jay and Erin York. His 12 grand children and 7 great grandchildren.
To Plant Memorial Trees in memory, please visit our Sympathy Store.