Tascosa High School


Class Of 1971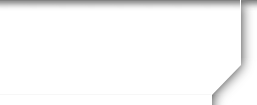 In Memory
Denise Adkins (Spencer)
Denise Spencer
November 24, 1952 ~ July 9, 2018 (age 65)
Tribute
Service Details
Tribute Wall
Denise Spencer, 65, of Amarillo died July 9, 2018.
Memorial services will be held at 2:00 p.m., Saturday, August 4, 2018 at Washington Avenue Christian Church, 3800 S. Washington St. Arrangements are by Schooler Funeral Home.
Elizabeth Denise (Adkins) Spencer was born on November 24, 1952 to James and Willa Adkins of Amarillo. She graduated from Tascosa High School in 1971 and on to obtain her B.A. from West Texas University. She majored in Elementary Education, with a minor in Spanish.
She was preceded in death by her father, James V. Adkins and by her sister, Linda Adkins. Her mother Willa Adkins lives in Amarillo. Denise leaves behind her husband of 34 years, Scott Spencer of Amarillo; 2 sons, James Walker and wife, Meghan of Union Kentucky, and Kevin Spencer of Amarillo; 2 precious granddaughters, Hadley and Harper Walker of Kentucky.
Denise was always very dedicated with both her two sons with their education. She helped them with sports like tennis, baseball, basketball, soccer, golf and snow skiing. She helped them with Scouts beginning with Cub Scouts all the way up through Eagle Scouts. She also helped with band when she could. She wanted her boys to try what they liked. She would always smile and help anyone in need.
Denise worked with her mother in a business called "The Kitchen Gallery." They took a small family business and made it a household name in Amarillo. Denise was always taking care of the books, balancing the checkbook, ordering inventory, helping customers, and going to market with her mother. Denise worked there from 1978-1987. She had several other jobs but she was most proud of being a Dental Hygienist assistant. She worked hard to further her education and stated working for Dr. Brauchi DDS for 13 years. She loved working for him, he was a good Dentist and she learned so much from him. She also made several good friends that she still had until her death.
Denise and Scott got married on May 5, 1984. Although they had graduated from high school together, they did not know each other. It wasn't until some 13 years later, that they met, fell in love, and got married. You see, God wasn't ready for them to meet, it is always God's will, God's way, and in God's perfect timing, that wonderful marriage can exist. They were married at 1st Christian Church in Amarillo and honeymooned on a cruise to Jamaica. That was one of their most memorable trips. They enjoyed travelling together when they could, and spent a lot of time in Colorado.
She loved to paint. It was true passion of hers. She studied and worked at painting for several decades. She loved to go once a week to her art teacher's studio and would paint and visit for hours. She was good at it until her hand became unsteady. Then it saddened her to give it up. She also loved to paint little Arts and Craft and Scott would sell them at shows from time to time. It was somewhat later in life that a new passion of hers came about; Dog Therapy with her special friend, Belle, her chocolate Labrador. When Belle (who is now 12) was 4, Denise was walking her around the park, a man came up to her and asked if his father, who was in a wheelchair could pet her dog. She agreed and in that moment, Denise was hooked. Denise had trained Belle herself and there was something the two of them could do together and was very rewarding being able to help people. Denise and Belle worked as volunteers at BSA, VA, Ussery Roan, Odyssey Hospice, Ronald McDonald House, Lamar Elementary, WTAMU, Boys Ranch and many others. Denise also became a tester for dog therapy and several other teams. She felt very strong about this because it made her feel good to help others whom were scared or lonely and sharing her dog with them helped a lot.
Denise and Scott joined Washington Avenue Christian Church in 2015. They both enjoyed it and grew together in the Lord as a result of sermons and lessons they learned there. The fellowship was overwhelming to them, and they attended Saturday evenings and Sunday school. Denise loved the relaxed Saturday sermon, she was a shy person but on Saturdays, she lit up. She loved people and her God.
In lieu of flowers, the family suggest memorials be made to Washington Avenue Family Service Center, 4400 S. Washington St., Amarillo Texas 79110.