Tascosa High School


Class Of 1971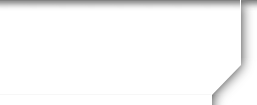 Scotty Jones Cherryholmes
Profile Updated:
February 10, 2017
| | |
| --- | --- |
| Residing In: | Huntsville, TX USA |
| | |
| --- | --- |
| Occupation: | Actor; Advertising Executive; Graphic Designer |
Comments:
I graduated college with a BFA in Drama at Sam Houston State University. Got married the semester before graduation. Worked as the marketing and development director for a region restaurant chain for 13 years. Somewhere along the way my wife and I divorced after eight years. Moved to Raleigh, North Carolina for 21 years. Worked at advertising agencies and did a bunch of acting in live theatre. Moved back to Texas in 2011. I changed my last name to Cherryholmes. I did this to honor our adopted father who married my Mom. When I was younger I was too rebellious to understand all he did for my brother and sister and me.
School Story:
A few weeks before attending Tascosa my father died. It was 1968 and the whole world seemed to be falling apart. This had a big effect on me during my high school years. These years were very divided at Tascosa we had the God Squad; the Bod Squad; the Mod Squad: and the Pod Squad. I was a member of the later group. I was President of the unauthorized Frisbee Club. My photo was not included in the 1971 yearbook due to the length of my hair. I was very involved with Drama under Neil Hess. Too shy to date. During my Sophomore and Junior years I was a car freak. That all ended after a high speed car chase through Amarillo in my '64 Cutlass during my Junior year -- after that my driving privileges were taken away for the rest of high school. My Senior year I rode to school with my neighborhood friend Phillip Thompson in his 1970 455 Buick Gran Sport. I just today found out that he had died on this website. -- When I left Amarillo in 1971, I never looked back and have never returned to the Panhandle. I was more of a class clown.