Tascosa High School


Class Of 1971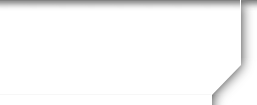 David Rickard
Profile Updated:
July 5, 2016
| | |
| --- | --- |
| Residing In: | Alamogordo, NM USA |
| | |
| --- | --- |
| Spouse/Partner: | Doris Ann Rickard |
| | |
| --- | --- |
| Occupation: | Retired from Lockheed Martin (Model Builder) |
Children:
Andrea Rhea Rickard born 1975
Jonathan Willis Rickard born 1978
Miranda Jane Rickard Sneed born More…1988
Dwight Anthony Rickard (step son) born 1994

and 29 foster children
Comments:
A full life that one could say sounds like another Forest Gump.

1971: Graduated and went to work for Sav S Stop as Cabinet Builder.
1972 worked for Dek-Co Mfg. Inc.
1973 Married Pamela K Polk (Married her for my money)
1974 Back to work for Sav A Stop
1977 Worked For Texaco Refining (Amarillo Plant)
1985 Shut Refinery down and moved to Fort Worth to work at Amber Refining Shut it down 10 Months later.
1986 Worked for General Dynamics as Model Builder
worked in development of A-12 (Stealth Technology), met Joint Chiefs of Staff at White Sands Missile Range
1990 met George Bush Sr. and watched him climb into the A-12 cockpit simulator I built for his visit.
1991 Dick Cheney pulled plug on A-12 and sent 60k people to unemployment.
1992 Built Custom cabinets for Tandy Corp. (Radio Shack, Computer City, Incredible Universe.....)
1994 Building Engineer for Columbia HCA, Fort Worth
1996 worked for Full Circle Global recycling refrigerant and worked with Russian physicist to develop first mixed refrigerant separation column. Brought it on line in 12/96.
12/97 recalled to Lockheed Martin (formerly GD) prototyped F-35 and worked in Engineering Display. Models on display in Egypt, England, Chile and at Smithsonian. Worked on flight simulators and have flown the KTX-2 simulator(developed for Korea). met Al Gore, Kay Granger, Kay Baily Hutchinson, and former speaker Jim Wright during roll out event of Block 60 F-16 for United Arab Emirates. laid off in April 2000.
2000 Taught carpentry at UBC school in Arlington, an extension of Fort Worth School System. In July worked for the Republican National Convention and met George Bush Jr. The floor inlay that surrounded his podium was installed by me as well as the frame that encircled the jumbotron behind the podium.
2001 worked 17 models now on display at the American Airlines Center in Dallas (south wing of building). My name is on the bottom of the 757. during the project the Dallas Morning News interviewed the model group in conjunction with the project.
Sept,2001 bought my first truck and became an independent Trucker. not many jobs after 9/11
2003 worked for Motorola doing international shipping.
2004 Pamela announced she wanted a divorce I bought my second truck and drove till 2007. During this time I drove near 2 million miles and became a certified driving instructor.
2007 worked for Reticular Innovations developing a method of a building product that uses paper and cement as the base for this building block. Reticular went belly up and left us in Columbus, NM where I swear it's not the end of the earth but you can see it from there.
2008 Tried to return to trucking but health matters would not allow me to drive commercially.
2008 married Doris Ann whose son also has my last name.
2009 Retired disable and retired from Lockheed Martin.
In my spare time I now work as chief adviser and Executive Vice President of manufacturing for RBlock Mfg Inc. Projects range from affordable housing to housing for Indians in California, housing in Central America and Indonesia
2013 was diagnosed with Myasthenia Gravis
2014 February went into Myasthenia crisis and was hospitalized at UNM to their neural ICU and spent three weeks there.
2015 November was bitten by a brown recluse. Necrosis spread so fast it required amputation and over a period of three months lost my right leg to just above the knee.
Posted on: Sep 06, 2015 at 12:43 PM
Health continues to diminish. 2013 was diagnosed with Myasthenia Gravis, a condition that by one study only occurs in 1 of 600,000 of the population. In Feb of 2014 was air flighted to ABQ and spent 3 weeks in Neural ICU with complications to the MG. I receive regular treatments of Plasma exchange to keep the MG at bay. it is an uphill battle at this point. No brags but this past year(2014) with doctors and hospitalization, plasma, and prescriptions have cost $957.000. it is now 09/2015 and i'm still kicking.