Tascosa High School


Class Of 1971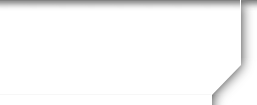 In Memory
Coach James (Henry) M (Kile)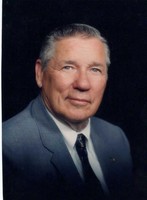 James M. "Henry" Kile, 87, of Amarillo, died Saturday, January 30, 2016. Services will be at 2:00 P.M., Saturday, February 6, 2016 at Hillside Christian Church West Chapel, 6100 S. Soncy, with Danny Fulton officiating. Burial will be in Memorial Park Cemetery. Military rites will be by DAV Chapter 26. Arrangements are by Boxwell Brothers Funeral Directors, 2800 Paramount Blvd.
James was born on June 5, 1928, in Hagerman, New Mexico to Ben and Willie Kile. He graduated from Amarillo High School in 1946. He earned a Bachelor's degree from Texas Westlyn College and a Master's degree in education from West Texas State. His career included four years of military service with the United States Army and 42 years with Amarillo Independent School District where he served as a teacher and coach. He offered a lifetime of service as an advocate of youth athletics, sports official and mentor to young people. He served on numerous boards and committees promoting primary and secondary education, amateur athletics, global citizenship, and various non-profit charities.
James was preceded in death by his wife, Edna Blanchard Kile; and his second wife, Betty Jean Kile.
Survivors include two sons, Jim Kile and wife JoDean, of Amarillo, and Don Kile of Phoenix, Arizona; two daughters, Elaine Kile McDaniel of Marble Falls, and Diane Kile-Hunsucker of Mesa, Arizona; Nine grandchildren, Christina Ferguson and husband Keith of Roundrock, Jamie Kile of Vail,Co., Caitlin Whitis, Ryland Whitis, and Cameron Whitis, all of Austin, Kennedy Kile of Flagstaff, Arizona, Colin Kile of Phoenix, Arizona, J.L. Hunsucker of Mesa, Arizona, and Haylee Hunsucker, also of Mesa, Arizona; and two great-grandchildren, Alex Ferguson and Abby Ferguson.
The family will receive friends at the funeral home on Friday, February 5, 2016 from 6:00 P.M. to 7:00 P.M.
MORE LINKS:
http://amarillo.com/stories/2003/02/02/spo_sp020203-2.shtml#.VrieXLn2Y08
http://amarillo.com/sports/high-school-sports/2016-02-04/hunley-james-kile-was-icon-area-wrestling-community
http://amarillo.com/news/local-news/2016-02-07/kile-if-i-dont-see-you-so-what